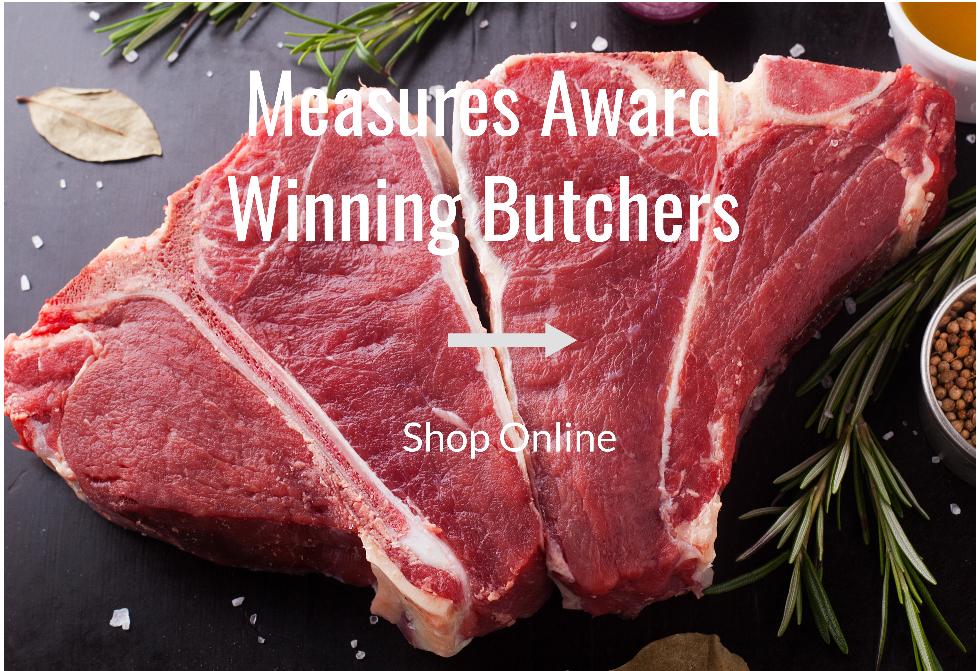 The Best Of EVERYTHING
Carefully selected beef, dry aged on the bone for tenderness and flavour, expertly butchered for customers who know the best when they see it. We are justly proud of our beef!
Sausages produced by two champion sausage makers and when we say they are made of pork - they are made of proper pork and only the parts we know our customers would like to eat!
Our Award winning range of pies and lasagnes are produced daily on the premises from our own beef carcasses and our customers can rest assured that they contain just the same ingredients they would use if they were making them themselves.
Our award winning ham, carved off the bone, contains no added water and tastes truly wonderful.
We have been here a long time and our dearest wish is that our family will continue to run Measures for years to come. Our business is therefore too precious for us to risk selling anything but the best products available. We hope you will enjoy them as much as we do.
Peter & Christine Baughen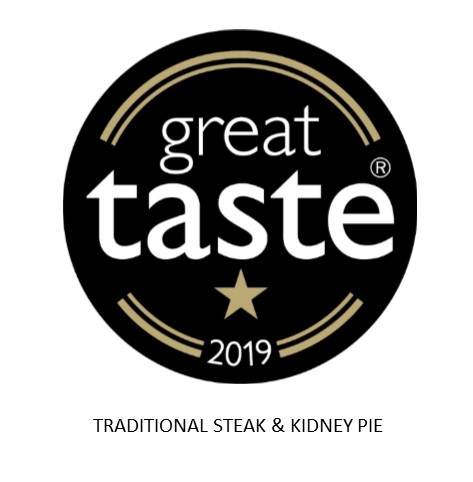 History
The business is owned and managed by Peter and Christine Baughen who purchased the Brampton shop in 1984 having sold everything they owned (including their kitchen fridge) to raise the finance. The shop was already in existence as Measures Butchers and whilst being small it had a very good reputation and long history. Jack Measures had owned the shop since before the war and still lived in Brampton so they decided to leave the name but gradually began adding their own stamp. In 1985 Peter won the London & Home Counties section of the Meat Masters Competition organised by the Meat Trades Journal which boosted business enough for them to extend the customer area of the shop and expand their product range. Pies were an obvious choice and as the first pies emerged from a small domestic cooker in what was previously the staff sitting room it became increasingly clear that something very special was going on. Very quickly a second hand catering cooker was purchased from the local school and pies were being produced virtually around the clock and today they still are with customers travelling huge distances to purchase them. Peter's success at the Meat Masters was soon surpassed with a stack of Gold Awards and Regional Championships for Christine's steak pies and today she still produces one of the finest steak pies in the country. Not to be outdone, Peter has increased his range of top quality sausages using only the finest ingredients and added further to the list of honours with many more Gold Awards for Excellence and the East Anglian Regional championship for his Traditional Pork Sausage.
Testimonials
"The best pies in the entire world. I wish I could ship some here to the States" -- RH - USA
"Best butchers in our local area. By Miles!" -- MH (Facebook comment)
Serving Customers from: Cambridge Huntingdon St Ives St Neots Peterborough, Sawtry, Stilton, Ely Wisbech Wisbech St Mary Newmarket Bury St Edmunds Northampton Rushden Kettering Bar Hill London Bedford Thrapston Sawtry Ramsey Chatteris
Suppliers of Fresh Free Range Bronze Turkeys, Dry Aged Beef, Free range geese, Award Winning Ham on the Bone