HAVE THE BEST - YOU'RE BOTH WORTH IT!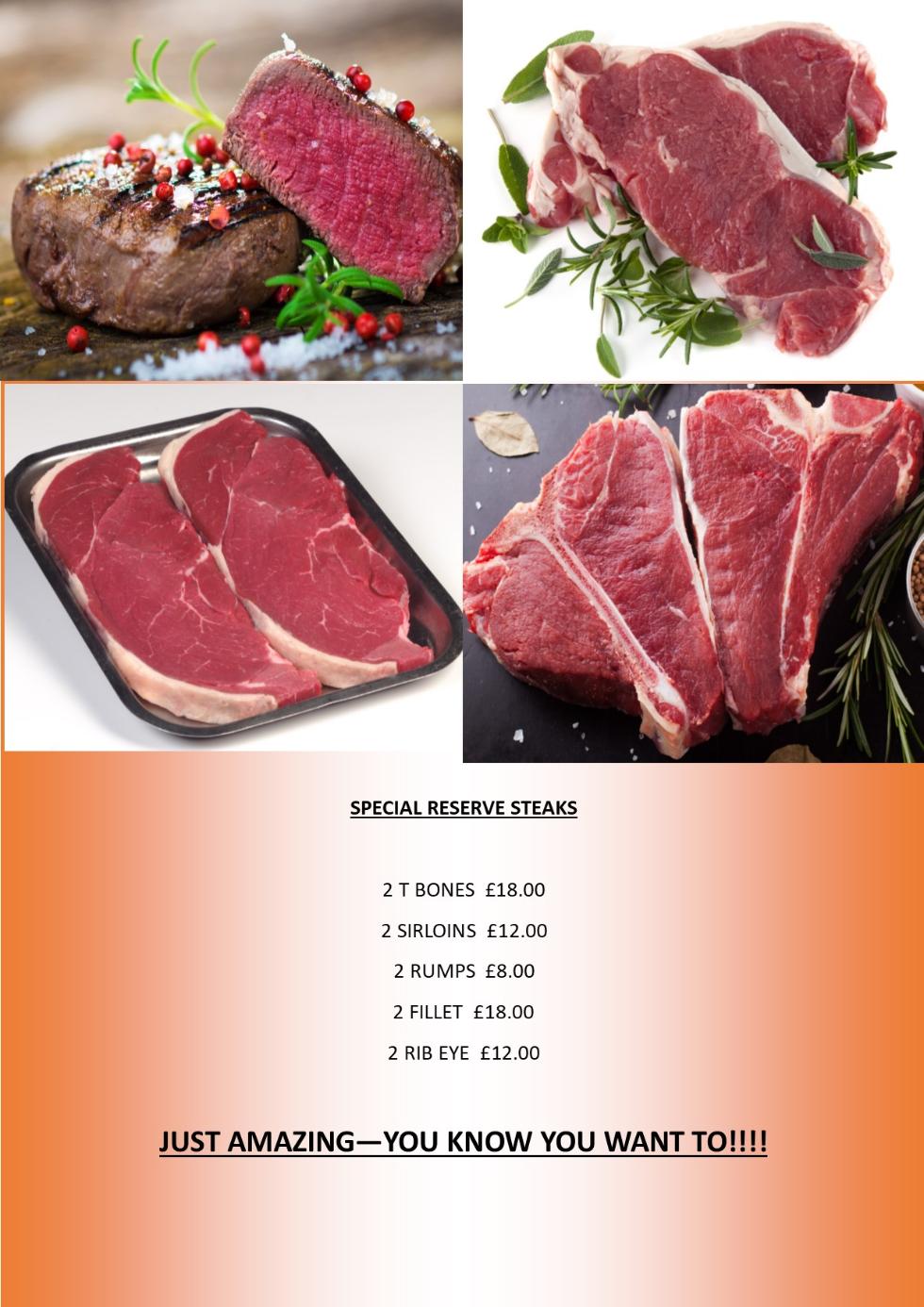 The finest beef - expertly selected and slowly matured before being boned and prepared on the premises - we can't tell you what a huge difference this makes with flavour and texture - you really need to see for yourself! Hardly anyone does it our way anymore which is a shame because in this industry the old ways are definitely the best. Try our steaks and see for yourself!
ORDER BELOW - PAY WHEN YOU COLLECT
If you would like to pick them up before Monday we suggest you let us vacuum pack them for you as they will keep better in your 'fridge.