CHRISTMAS OPENING TIMES:
Sunday 22nd Dec. 10.00 am till 4.00 pm
Monday 23rd Dec. 7.30 am till 5.30 pm
Tuesday 24th Dec. 7.30 am till 1.00 pm
Wednesday 25th December CLOSED
Thursday 26th December CLOSED
Friday 27th December CLOSED
Saturday 28th December 8.30 am till 4.00 pm
Sunday 29th December CLOSED
Monday 30 th December 8.30 am till 5.30 pm
Tuesday 31st December 8.30 am till 4.00 pm
Wednesday 1st January CLOSED
Open as normal from Thursday 2nd January
HAVE A LOVELY CHRISTMAS AND A HAPPY & PROSPEROUS NEW YEAR!
TURKEY COOKING TIMES
PLEASE CLICK THIS LINK TO ACCESS THE BRITISH TURKEY GUIDE CALCULATOR
Take your turkey out of the refrigerator for 1 to 2 hours to allow it come up to room temperature. Cover with bacon if liked and wrap tinfoil over the top. Use the link above to calculate cooking time - to test push a fork into the thickest part of the turkey (this will be the top end of the thigh on a whole turkey) and ensure that the juices run clear. Remove the tinfoil 20 minutes before the turkey is due to finish cooking to allow the skin to crisp up. After cooking cover with foil and allow to rest for 30 minutes prior to carving.
Scroll through the page for our full range - there are order buttons for each section. We do not take web payments - please place your order now and pay when you collect over the Christmas period.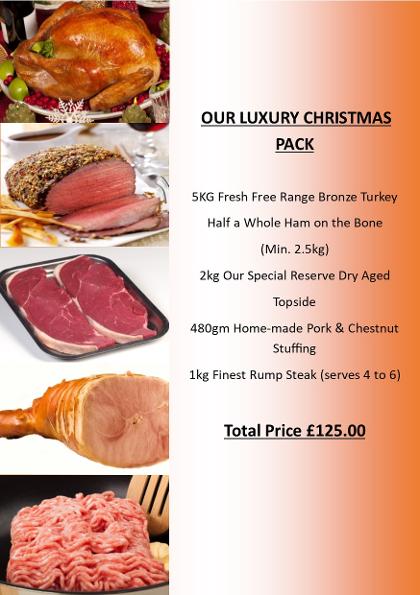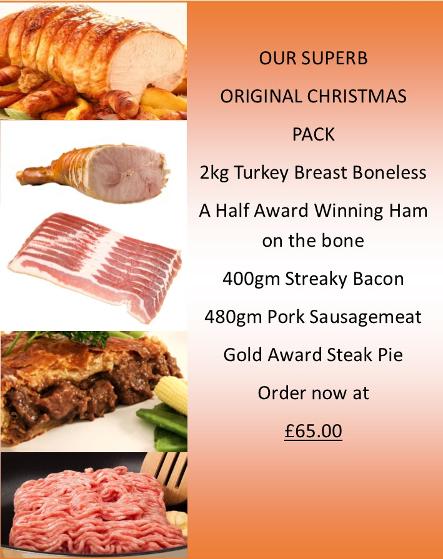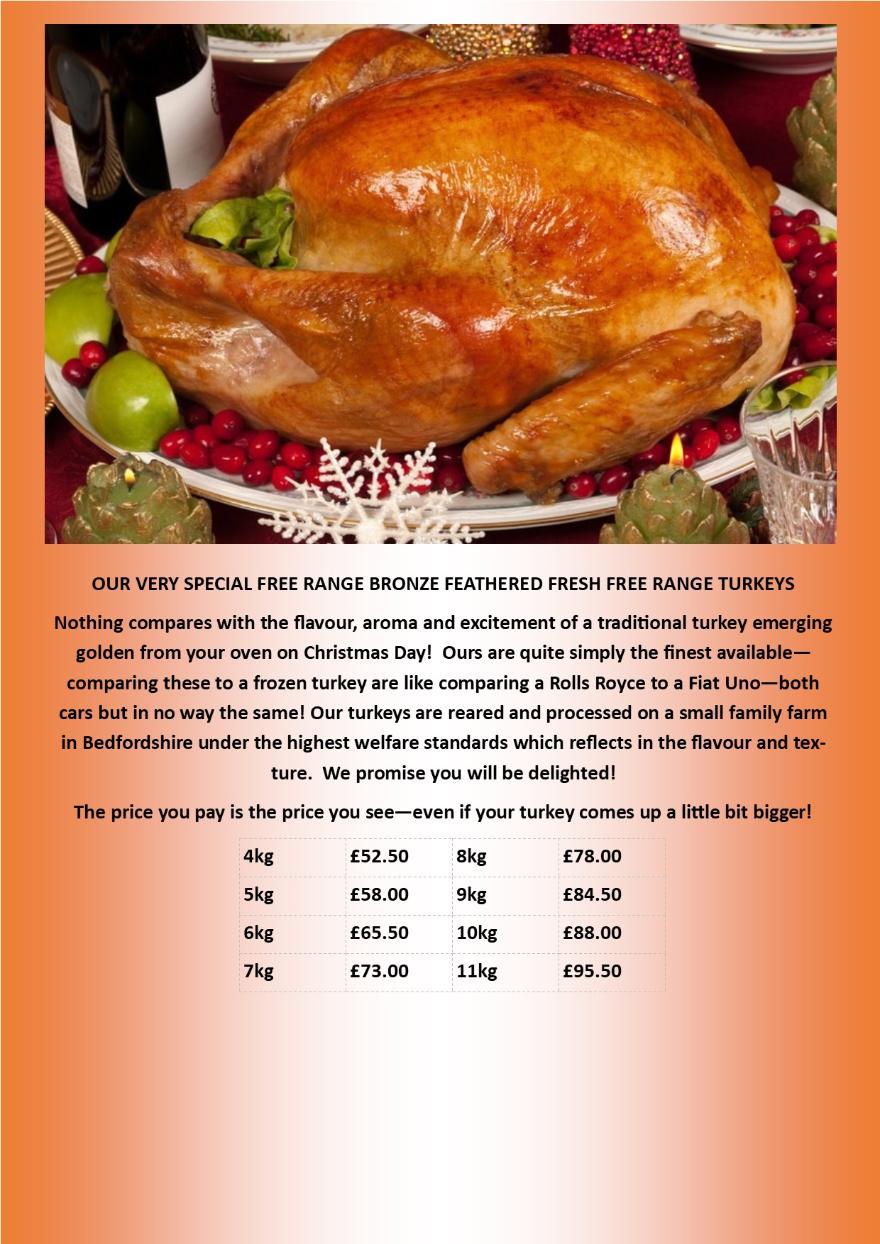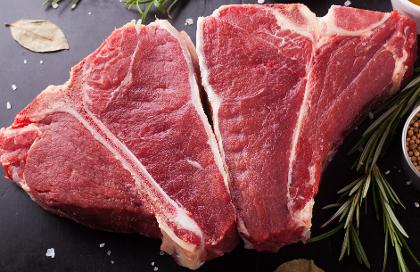 OUR SUPERB T BONE
STEAKS
PERFECT FOR CHRISTMAS or RINGING IN THE NEW YEAR
£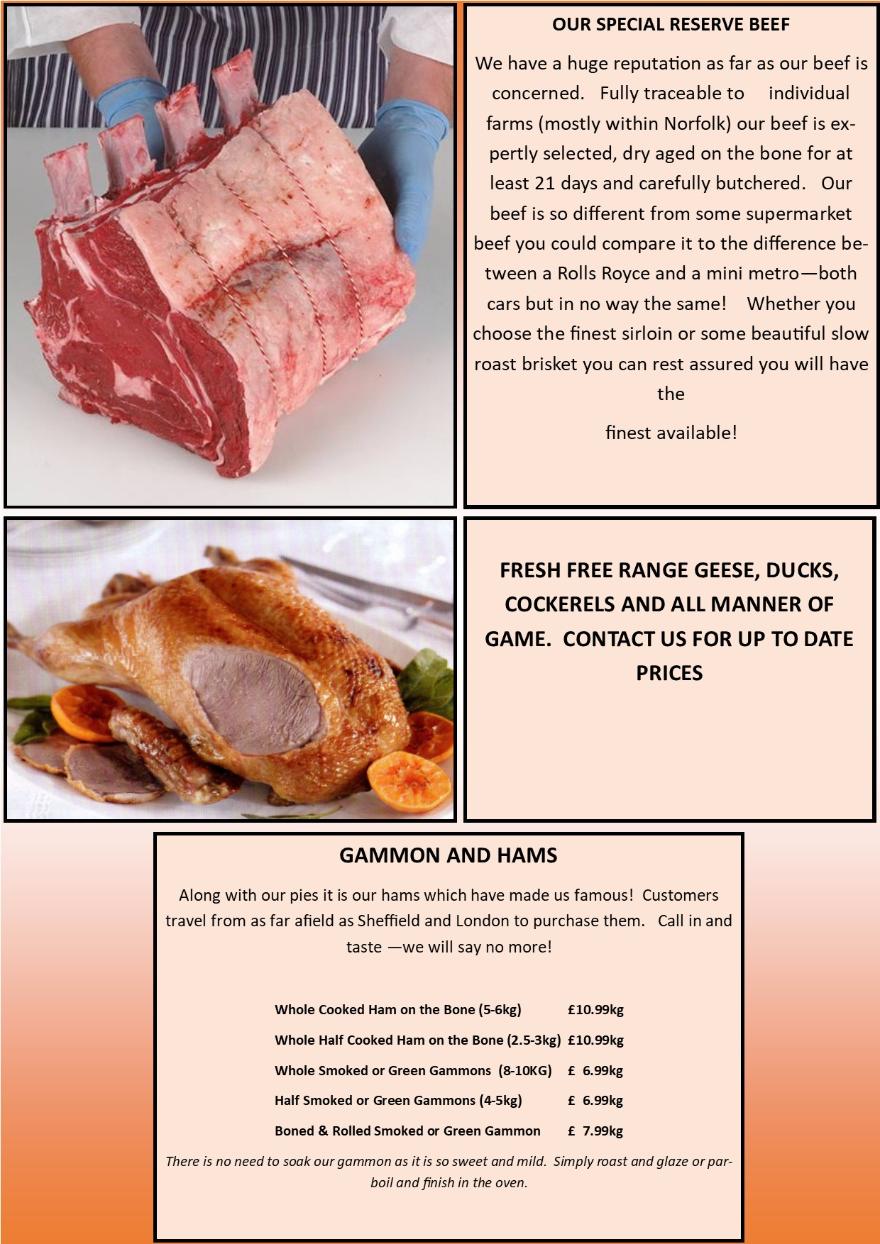 SEE OUR RECIPE PAGE FOR DETAILS ON HOW TO COOK THIS BEAUTIFUL GAMMON DISH