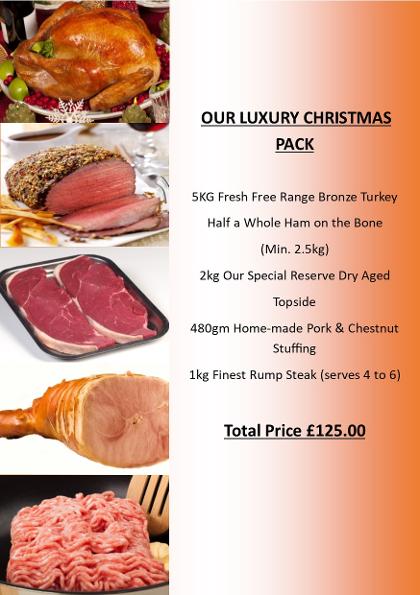 Please ensure you have completed all sections of the form before pressing submit. You will receive an acknowledgement by email to confirm we have received your order. Your order will be available to collect as follows:
Sunday 22nd December: 10.00 am to 2.00 pm
Monday 23rd December: 7.30 am to 5.30 pm
Tuesday 24th December: 7.00 am to 1.30 pm
Please let us know by 20th December if for any reason you need to cancel your order - we do not take deposits and we hope you will accept this facility in the spirit in which it is offered. We are a small business and if orders are not collected and we cannot contact you our staff may be left waiting for you when they could be at home with their families.